Alan Castillo - Attorney at Law
Defending
for Over 25 Years
When your livelihood and freedom are at stake, Alan Castillo will fight hard
to help you regain control of your future.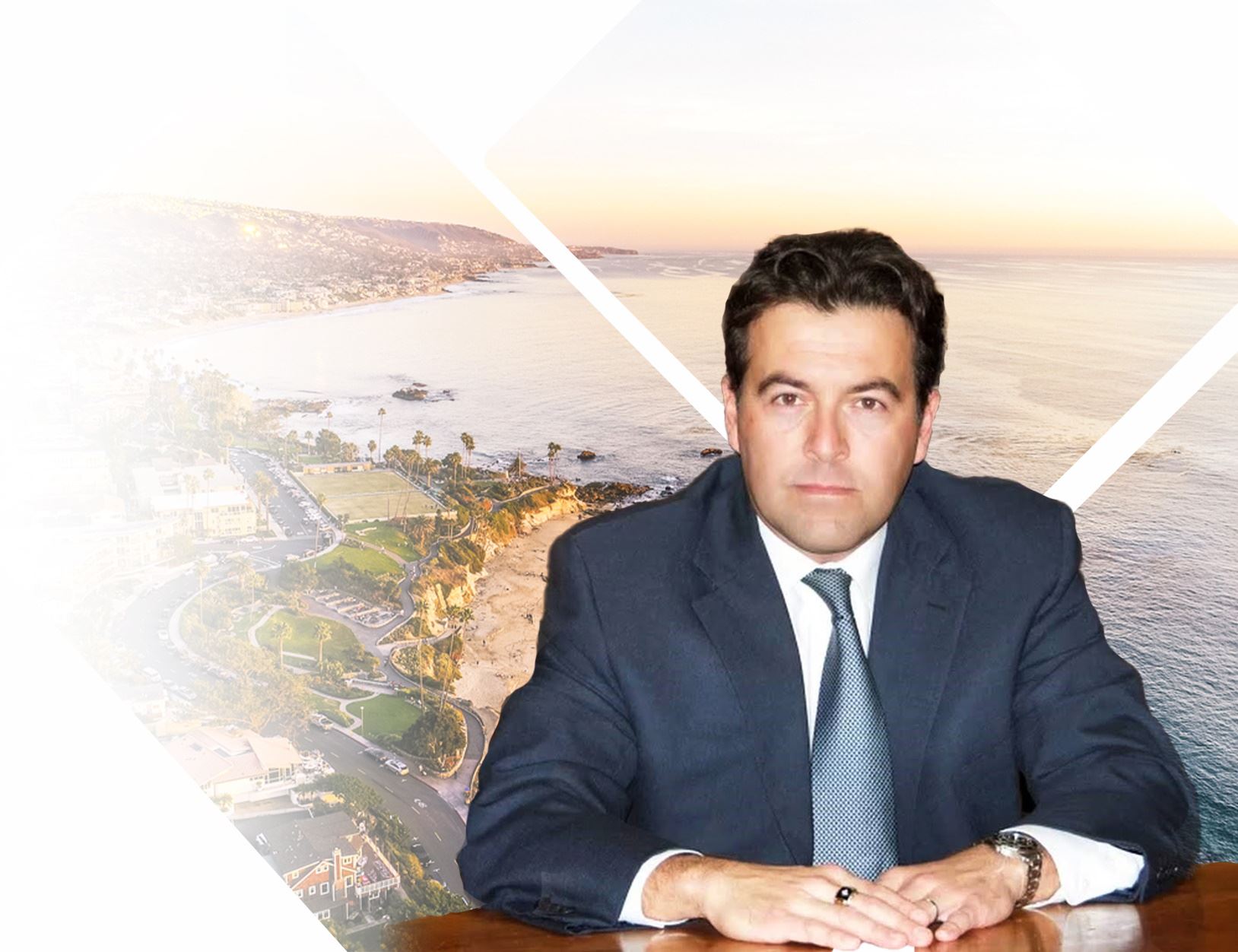 Orange County Criminal Defense Lawyer
Criminal Defense & Professional License Defense Representation in Orange County
As a highly qualified and experienced Orange County criminal defense attorney who has advocated on behalf of individuals throughout Laguna Hills and the Orange County area for more than 25 years, I know what is at stake in cases involving serious criminal allegations or accusations of dishonesty, malpractice, or fraud. I have aggressively represented clients in Orange County facing DUI charges, sex crime accusations, and drug charges. Your livelihood, your future, and your freedom may be hanging in the balance, but as an Orange County criminal lawyer, I am wholly devoted to helping you secure the results you need to move forward with your life.
Whether you have been arrested, a loved one has been accused of a crime, you are being investigated by a licensing board, or you are facing allegations by a licensing board, I can help protect your rights as a California professional license defense attorney. By choosing my Orange County criminal defense law firm, you will be represented by me directly, which means you will have individual, one-on-one access to a skilled professional who is personally invested in the success of your case.
Proudly Serving the Laguna Hills and the Orange County area for Over 25 Years
Unlike most law firms, I do not keep my clients at a distance or in the dark. I make every effort to keep you informed of your rights and any case developments. You are unique and so are the facts involved in your case, and you deserve legal advocacy that recognizes your side of the story. We have years of criminal defense experience in Laguna Beach, Laguna Hills, and Orange County. Contact an Orange County criminal defense lawyer today!
What Does a Criminal Defense Lawyer Do?
A defense attorney serves a critical role in the criminal justice system by representing individuals accused of committing criminal offenses. Their primary function is to provide a strong and competent defense for their clients. Defense attorneys start by thoroughly investigating the charges and gathering evidence to build a robust defense strategy.
During a trial, defense attorneys work tirelessly to protect their clients' rights. They cross-examine witnesses, challenge the credibility of evidence presented by the prosecution, and present their own evidence and arguments to cast doubt on the accused's guilt. Their ultimate goal is to secure an acquittal for their client or, when appropriate, negotiate favorable plea agreements.
Outside the courtroom, defense attorneys offer legal counsel and guidance to their clients. They explain the legal process, potential consequences, and the available legal options, helping clients make informed decisions about their cases.
Additionally, defense attorneys are vigilant in safeguarding their clients' constitutional rights, including the right to a fair trial, the right to remain silent, and the right to legal representation.
In essence, a defense attorney's role is to be a dedicated advocate, protecting their clients' interests and ensuring that they receive a fair and just legal process, regardless of the charges they face.
Our Laguna Beach attorney understands the sensitive nature of these cases. We are available 24 hours a day, 7 days a week and offer free, confidential consultations. Call
We Look Forward

to Helping You!
When you're facing criminal accusations, having a lawyer on your side who can provide solid counsel throughout your case is important. At Alan Castillo – Attorney at Law, I am ready to provide the personalized legal representation you need. Click below to learn more about how we can help you.
Being charged with a crime does not mean you're guilty of it. In fact, you are innocent unless the prosecution proves otherwise beyond a reasonable doubt. To effectively challenge the accusations made against you and compellingly tell your side of the story, you need a criminal defense lawyer in your corner ready to fight for you. At Alan Castillo – Attorney at Law, I can be that attorney for you. I provide personalized attention and will develop an innovative legal strategy for your specific situation, working toward a favorable outcome on your behalf.
If you've been charged with a DUI, you could face steep conviction penalties. You could be incarcerated, fined, and/or subject to a driver's license suspension. With so much at stake, it's best to get a skilled attorney on your side who can help fight the charges. At Alan Castillo - Attorney at Law, my firm has over 25 years of experience, and I know how to build a solid case for these types of matters. I will provide the aggressive defense you need.
Professional License Defense
In California, if you hold a professional license and are accused of a crime or misconduct, you could be at risk of losing your license. Everything you've worked to achieve in your career could be lost. At Alan Castillo – Attorney at Law, I understand what's at stake when someone is facing a professional license investigation. That's why I provide aggressive defense to challenge the allegations. I can represent doctors, dentists, nurses, psychiatrists, radiologists, pharmacists, and others holding professional licenses. I know what it takes to protect your rights and freedoms.
A Firm Focused on You
Delivering High-Quality Legal Services
"Hard to find a lawyer that has the skill, legal mind and experience that you get in Alan Castillo."

- Dyke

"If you want the best then you want Alan Castillo. You want the attorney who knows more more than just the Law. In addition to the Law, Alan knows the legal system so incredibly well and his intuition is brilliant."

- Bill

"Alan Castillo is an absolutely an amazing attorney! He always does what he says and he delivered extremely incredible results, even more than I expected. He literally saved my livelihood and life. Thank you Alan."

- Pete
The Professional Representation
Every Client Deserves & Needs
To borrow a phrase, "A good lawyer knows the law, but a great lawyer knows the judge." Though this statement carries some truth, I am strongly under the belief that your lawyer must know both. When it comes to serious legal matters, you cannot afford to be represented by an attorney who does not know how to use his or her professional experience, knowledge, or qualifications to your advantage.
Our Laguna Beach criminal attorney knows how to successfully navigate the California criminal justice system and is equipped to help you secure the case results you deserve. Because we fully understand the nuances and intricacies involved in the laws that govern your professional practice, we know what it will take to help you walk away with a clean slate – and with your career intact.